Four-in-One for All Test On Site
The SE series is the 4-in-1 safety analyzer with a compact 2U(89mm) form factor. The user-friendly 4.3-inch touch panel display and barcode data scanning features make testing operations simple and intuitive.
Safety and Productivity Features
Simple and Intuitive Operation
Intuitive and user-friendly touch panel operation combined with highly flexible and programmable testing parameters enhance testing efficiency.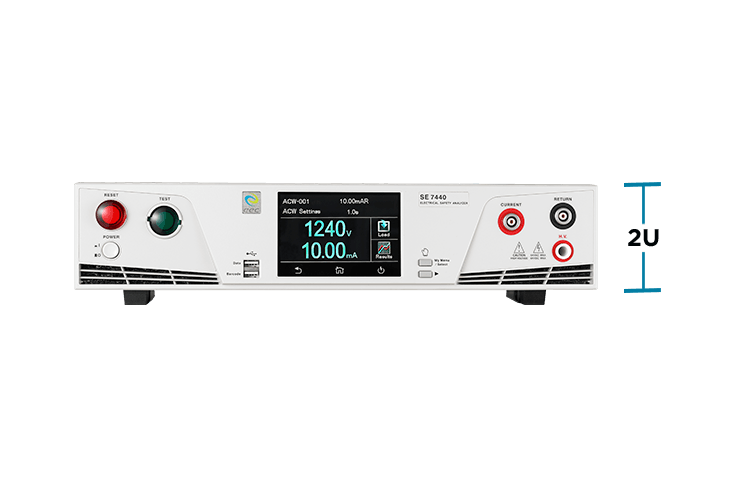 Compact in Size
The compact 2U (89mm) height maximizes space for testing.
Fast Discharge, Faster to Safety
EEC exclusive patent right on fast discharge function to help DUT expeditiously releases any excess electricity within 50ms, ensuring maximum operator safety.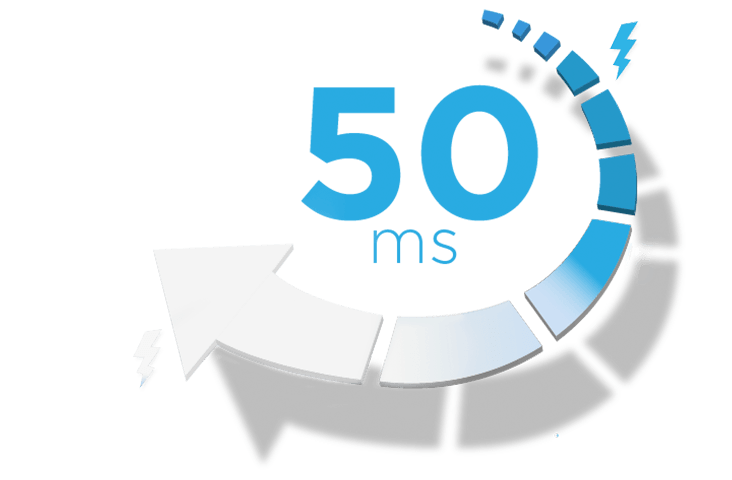 Your Quality Assurance
Get peak quality assurance for your products with ARC detection capability and eliminate poor gap spacing that may be damaged during shipping and cause dielectric breakdowns.
Built-in Barcode Scanning Interface
Built-in barcode interface allows users to scan and capture data directly without connecting to a computer.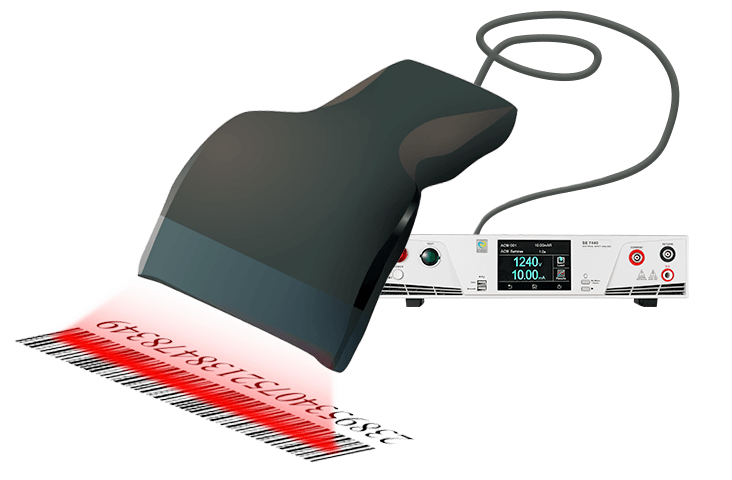 SE7430
 SE 7440
 SE 7441*
SE 7450
SE 7452
 ACW
 5kVac/40mA
 5kVac/100mA
DCW
 6kVdc/10mA
 -
 6kVdc/10mA
IR
 6kVdc/50GΩ
GB
 -
 32A/600mΩ/8Vac
 -
 32A/600mΩ/8Vac
Dimensions (mm)
 430x88.1x400
 430x133x400
  430x88.1x400
Weight
 12kg
 15kg
 20kg
  21kg
  23.4kg
* SE7441 has built in 8W + 8G scaners