All-in-one Enhanced Simplicity, Safety, and Reliability
The upgraded EEC SE series of compact 4-in-1 safety analyzers brings together the enhanced safety of a true negative voltage tester with the convenience of maximum output capacity. The result is a line of testers that is ideally suited to the demanding environment of today's industrial settings. The series features a maximum 500VA output to meet the high-capacity source standards for electric motors across a wide range of sectors.
The upgraded SE series protects test operators from potentially harmful, even lethal, accidents through true negative voltage testing. Not only does this create safer testing environment, it also improves test reliability, which is particularly important in settings where moisture can impact test results. True negative voltage testers help manufacturers meet IEEE Std. 43 standards and streamline QA/QC processes. Other safety-minded features include ARC detection to prevent dielectric breakdowns and fast discharge to quickly dissipate excess electrical build-up.
The upgraded SE series is incredibly compact at 2U (89mm) height for optimal adaptability. Operators can automate multi-point testing with a single click, allowing easy DUT scanning for potential electrical problems, ensuring user safety while performing a multi-point tests for computed tomography (CT), automotive controllers, or a multitude of household appliances. User-friendliness receives a further boost from the tester's large touch panel display and handy USB interface for storage media.
Safety and Productivity Features
Simple and Intuitive Operation
Intuitive and user-friendly touch panel operation combined with highly flexible and programmable testing parameters to enhance testing efficiency.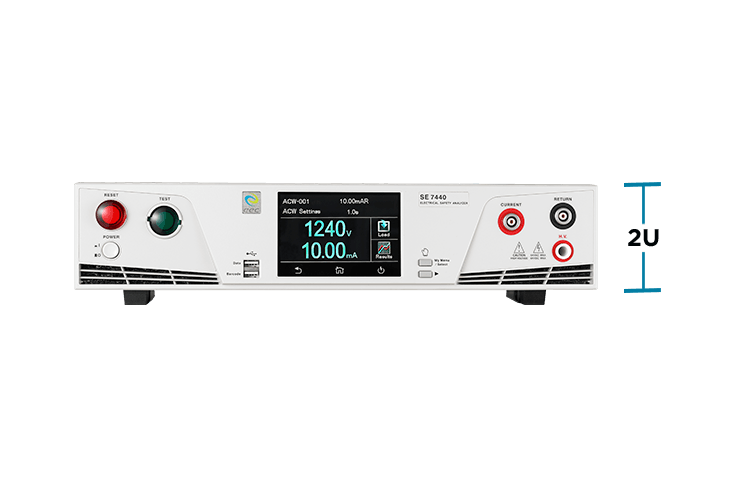 Compact in Size
Compact 2U (89mm) height enables system integrators and maximizes space for testing.
Fast Discharge, Faster to Safety
EEC exclusive patent on fast discharge function helps the DUT rapidly discharge excess electricity within 50ms to maximize operator safety, especially when testing large capacitance DUTs.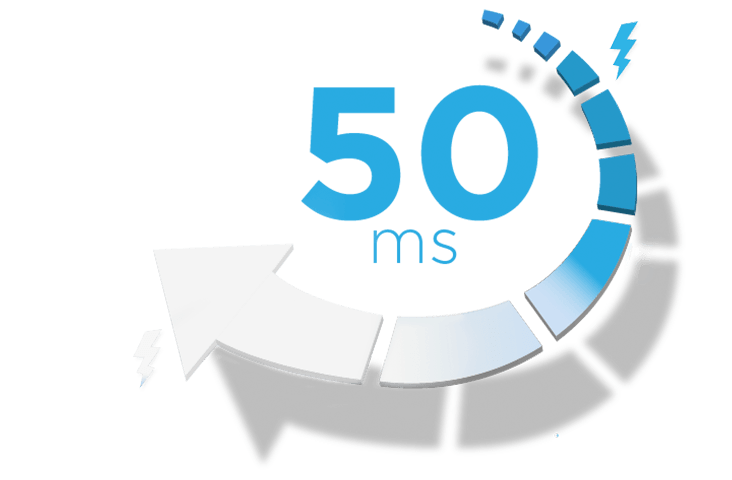 Your Quality Assurance
Peak quality assurance for products with ARC detection capability eliminates poor gap spacing that may be damaged during shipping and cause dielectric breakdowns.
Built-in Barcode Scanning Interface
Built-in barcode interface supports a multitude of vendors and allows users to scan and capture data directly without connecting to a computer.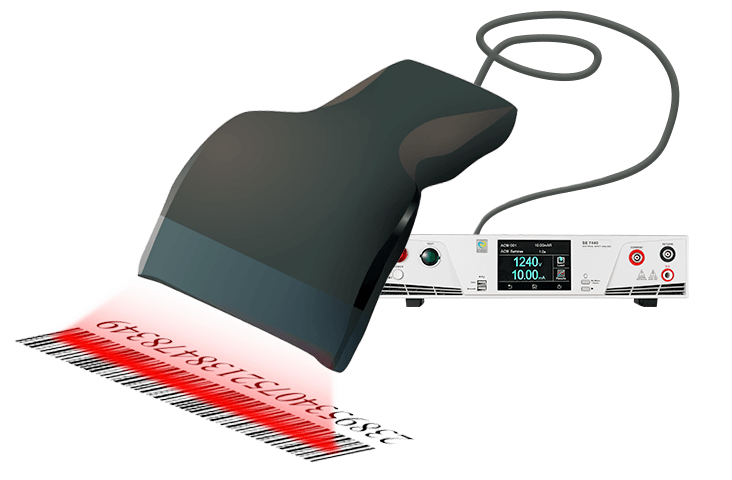 500VA maximum output
500VA maximum output provides the ability to handle large electric motors in a wide range of industries requiring high-capacity sources to drive and test.
Increase testing efficiency
One-click scanning checks several points for potential weaknesses using up to 16 channels on multi-functional products, increasing testing efficiency.
True Negative Voltage technology
Electric motor manufacturing sector benefits from EEC's True Negative Voltage technology in insulation resistance (IR), which meets stator winding insulation standards IEEE Std. 43. True Negative Voltage Whitepaper 377
SE7430
 SE 7440
 SE 7441*
SE 7451
SE 7452
 ACW
 5kVac/40mA
 5kVac/100mA
DCW
 6kVdc/10mA
IR
 6kVdc/50GΩ
GB
 -
 32A/600mΩ/8Vac
-
 32A/600mΩ/8Vac
Dimensions (mm)
 430x88.1x400
 430x133x400
  430x88.1x400
Weight
 12kg
 15kg
 20kg
21 kg
  23.4kg
* SE7441 has built in 8W + 8G scaners