Direct Current For Direct Greener Energy
The ESD series is designed for DC system applications with the DC ground bond tester. The series meets all safety regulations, including those for electric vehicle charging systems and solar modules. A full range of four-line measurements can automatically correct offset value while providing increased accuracy. Products in this series can be also linked with the EST-300 series to form a complete 4-in-1 safety testing system with enhance testing capability.
Safety and Productivity Features
Beyond the Green Energy Standards
The series is compliant with IEC61851 electric vehicle charging systems and UL1703 and IEC61730 solar module safety certification standard test requirements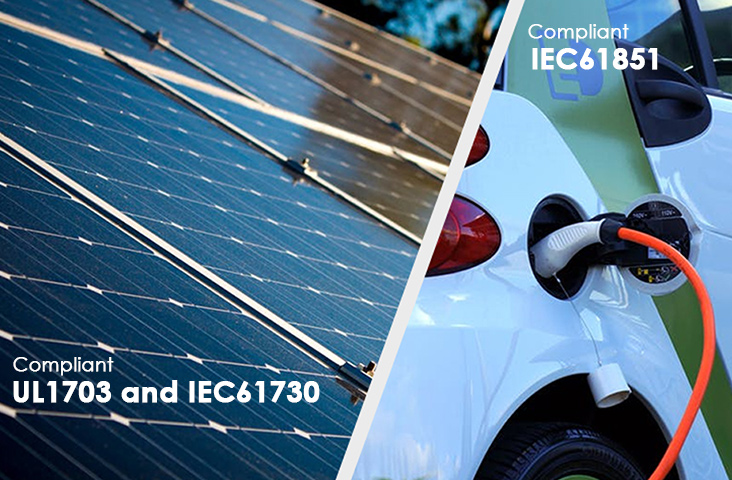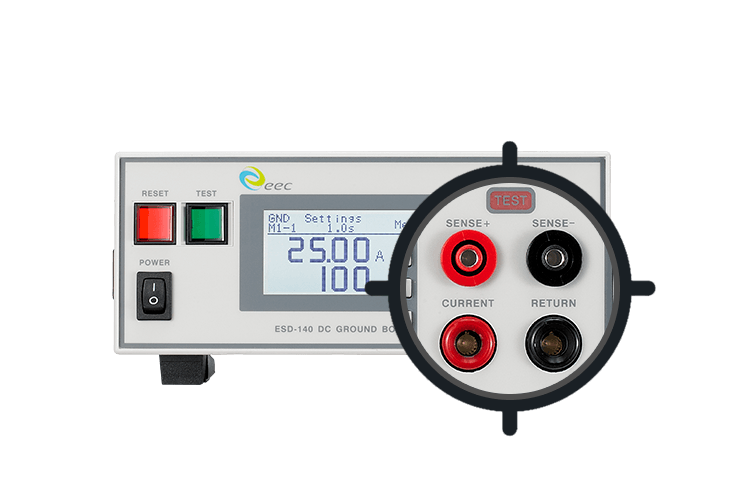 Eliminates the Resistance, Minimize the Tolerance
Four-wire measurements utilize two additional wires to eliminate the effects of fixture resistance and combine with auto offset adjustment to enhance testing accuracy.
The Expansion on Testing
The series is capable of connecting to and expanding the EST-300 series to form a complete testing solution.
| | ESD-140 |
| --- | --- |
| GB | 40A/600mΩ/8Vac |
| Dimensions (WxHxD, mm) | 215x89x370 |
| Weight | 5.5kg |