Four-in-One Solution to Solarize Power Optimization
The EPV-500 Series is the world's first 4-in-1 photovoltaic (PV) module safety analyzer. It offers a one-step testing capability for DC withstand, ground bond, insulation resistance, and Potential induced Degradation (PID) in a single easy to use solution. The series delivers superior efficiency, performance, and reliability for testing on PV panels.
Safety and Productivity Features
Built for Solar Panel Testing
The EPV-500 series is a comprehensive module safety analyzer that includes DC withstand, insulation resistance, DC ground bond, and potential induced degradation (PID), fulfilling all current solar panel safety standards: IEC 61730, IEC 61215, IEC 62804, and UL1703.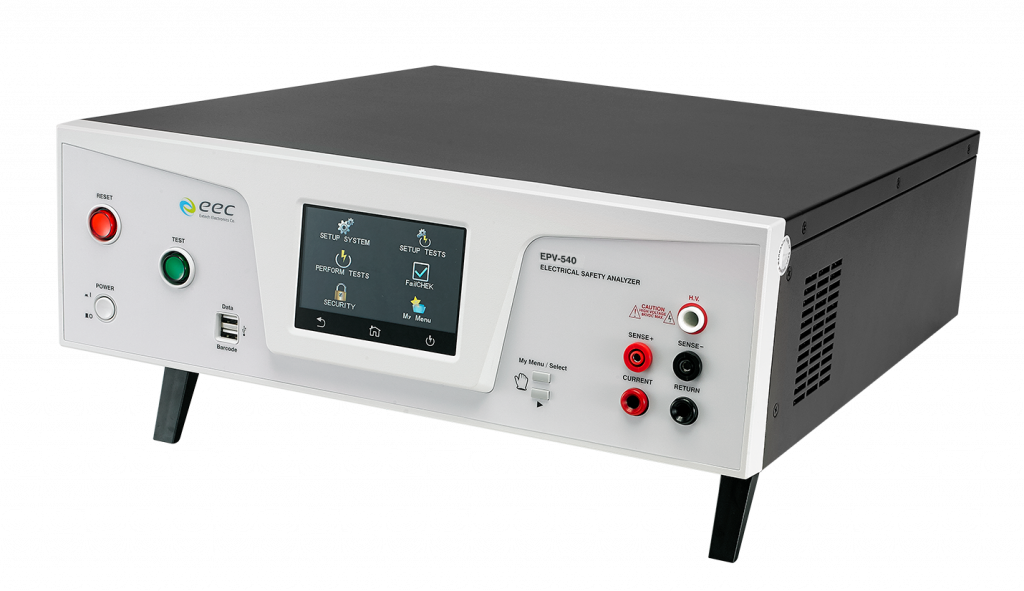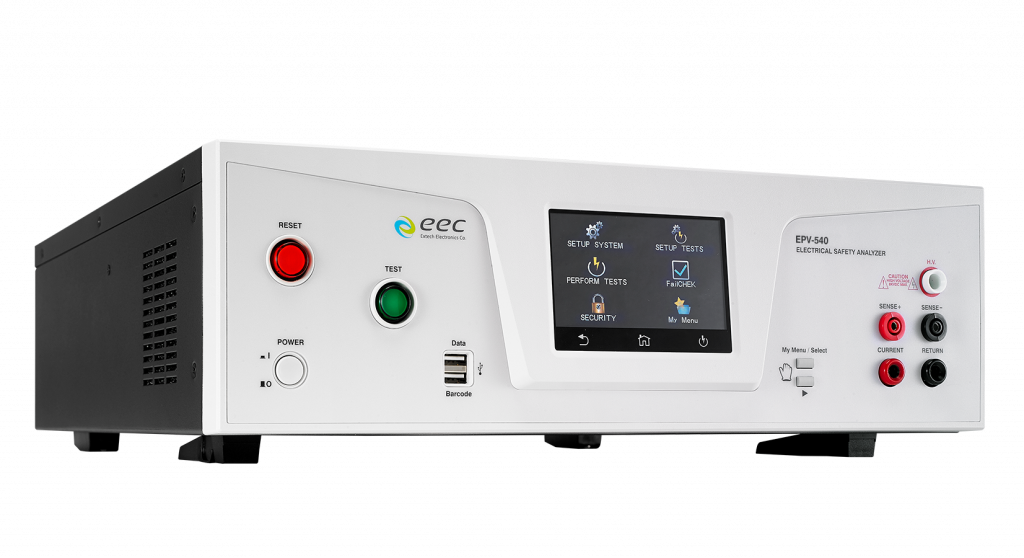 Up to 8,000 V DC withstand output
Keeping pace with the current market trend in solar panel system voltage arrays that deliver up to 1,500 Vdc, it can perform Hipot tests outputting at 8,000 Vdc to meet the required safety regulations for large voltage arrays.
PID Testing and True Negative Voltage Design
Designed with maximum negative 2,000 Vdc output voltage meeting the PID testing regulation, and further ensures user's safety when only leaving the power terminal electrically charged.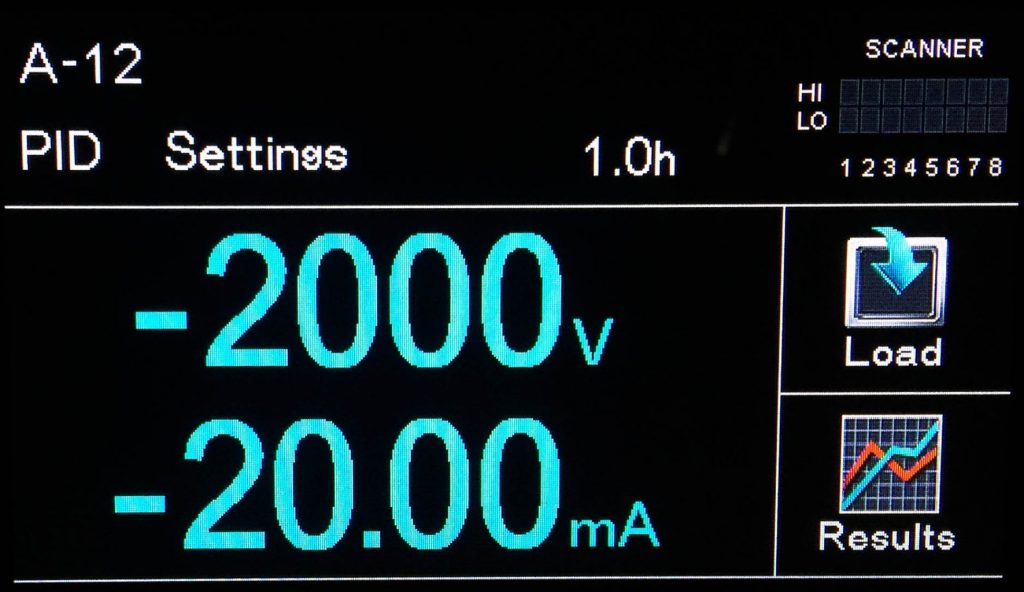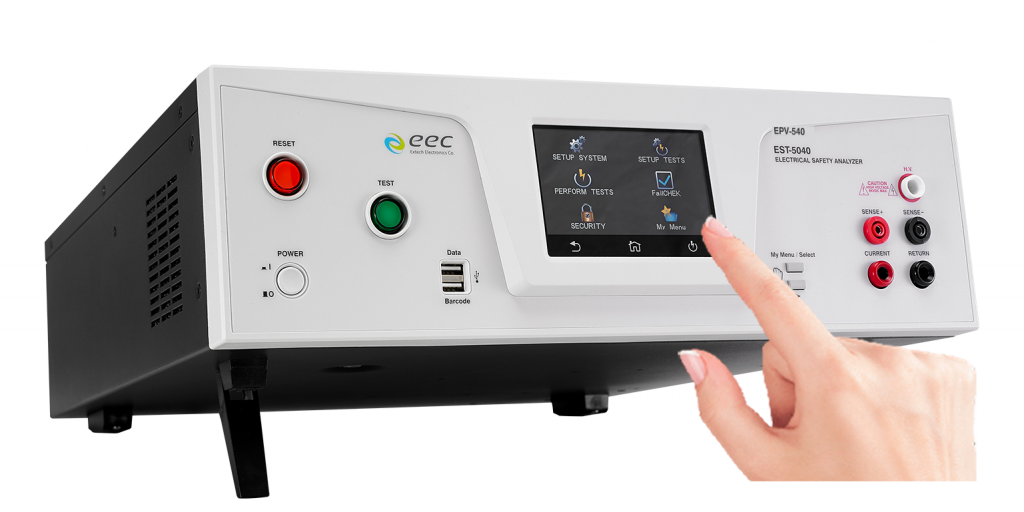 Intuitive Clarity
Designed with a 4.3" touch color display, it delivers sharper and crisper images for better visibility during operation.
One-Click Automatic Testing
The system intelligently integrates all the test activities with just one click of a button, bringing speed and efficiency to quality deliverables.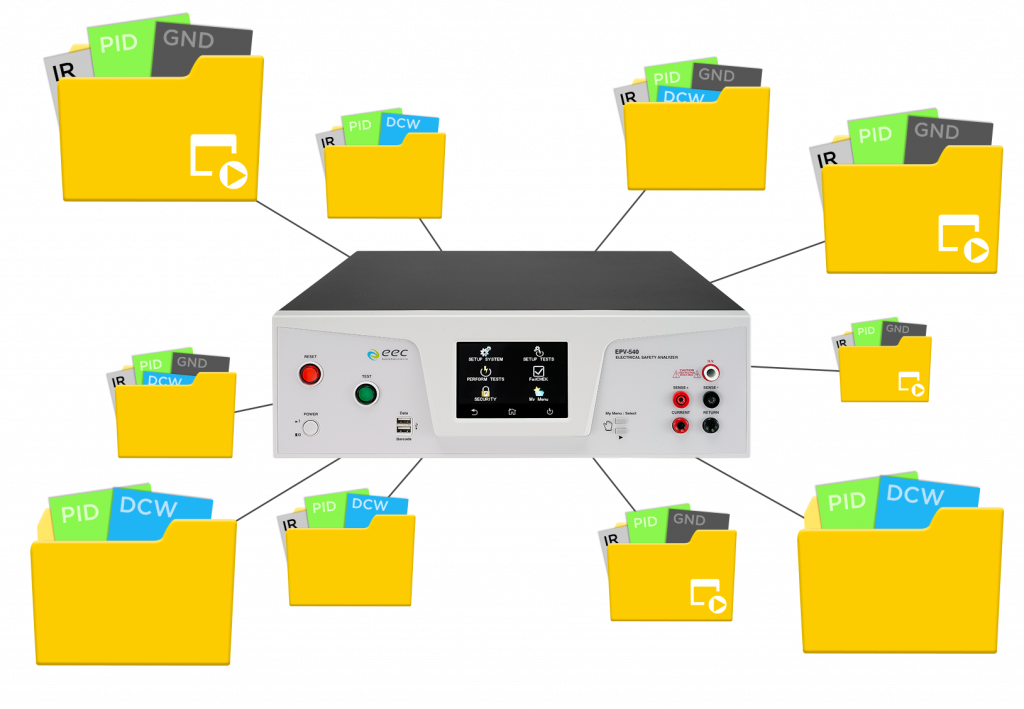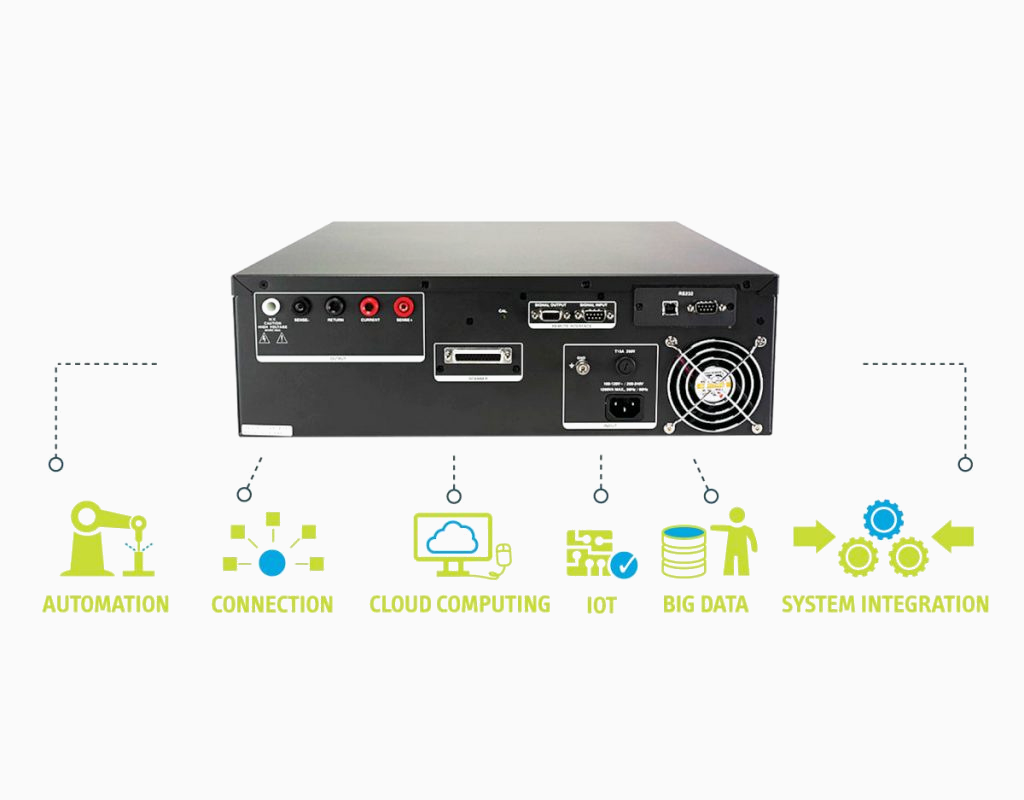 Remote Data Collection
Expand connectivity with PLC, USB, RS-232, GPIB, and Ethernet, allowing remote control from a centralized computer. Additionally, combining with EEC software SPACE-9180 allows users to synchronize with a client's Manufacturing Execution System (MES) to collect testing data for future analysis.
EPV-530
EPV-540
DCW
8kVdc/20mA Max.
IR
6kVdc/50GΩ
GB
40A/600mΩ/8Vdc Max.
PID
-
-2k to +2k Vdc/20mA (True Negative Voltage)
Dimensions(WxHxD, mm)
430x133x451
Weight
25.1kg