Designed with High Stability in Mind
The 6600 series programmable AC power source configures with PWM direct coupling output technologies to provide highly stable power. With a variety of interfaces to choose from, it is simple to integrate with a PC and create a remote operating system.
Safety and Productivity Features
Design for Space Saving Without Sacrificing Any Detail
Delivering 5kVA with a height of only 222mm, the thin body and wide 9.8-inch panel display provides excellent data visibility without sacrificing test space.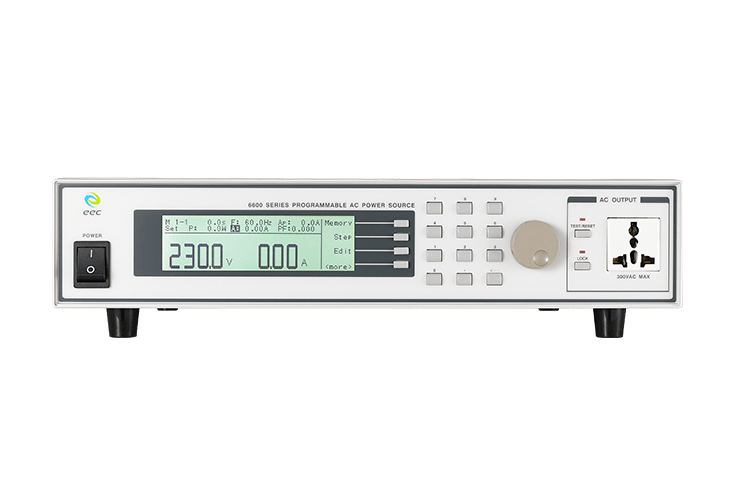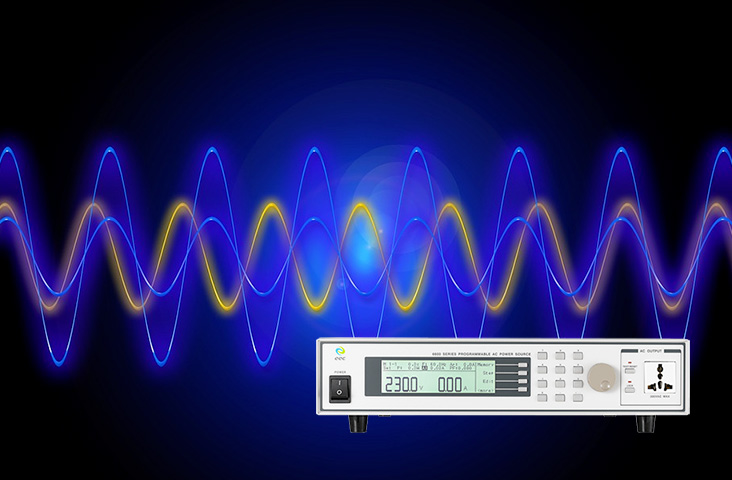 Customizable Output Waveform for Various Simulations
The series features starting and ending phase angle settings for output waveforms as well as voltage spikes and dips wave simulation to recreate real-world conditions.
High Loading Capacity
Inrush current up to 4 times of the rated current, allowing the user to activate high inrush current loads (motor, compressor, etc) without additional power source capacity and thus minimize the equipment costs.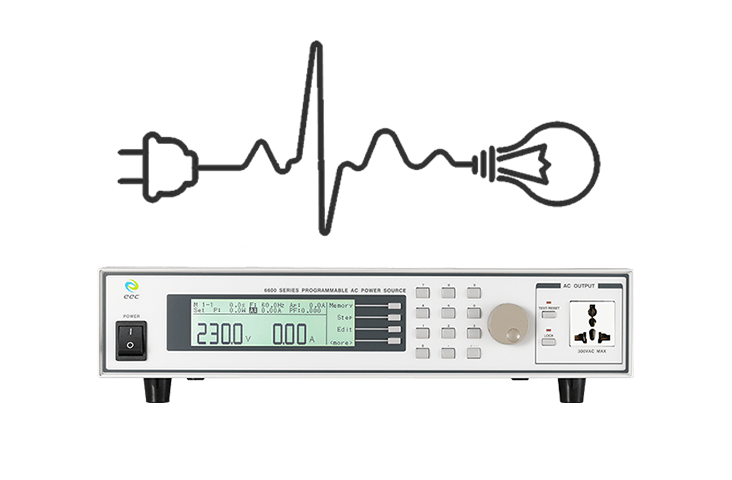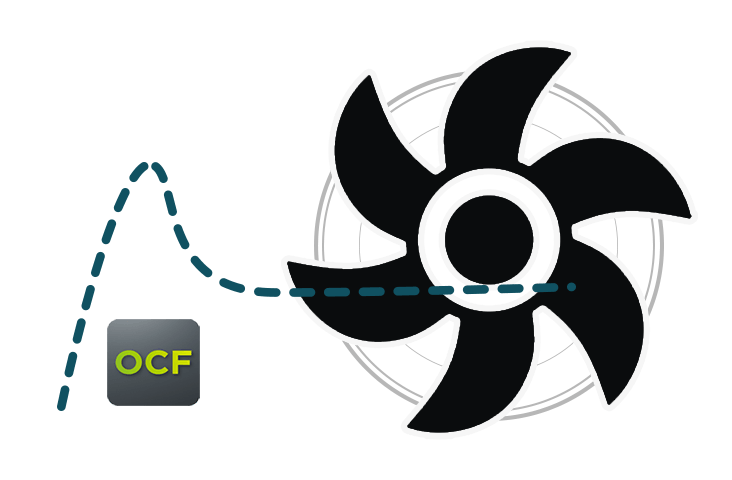 Power of OCF
EEC proprietary Over Current Fold (OCF) function automatically adjust voltages, maintaining current for activating the DUT.
The Choice of AC or DC
Optional DC output for up to 2.5kW allows businesses to match the ideal output to their needs and environment.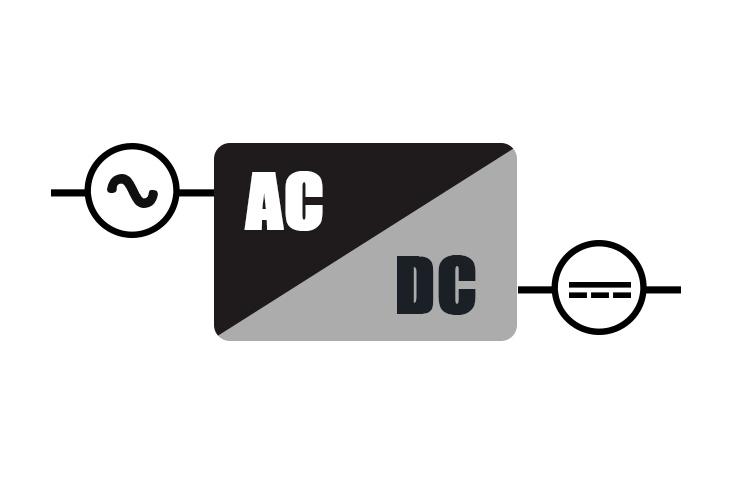 6630
6650

AC Output

Max. Power
3kVA
5kVA
Max. Current (0 - 150Vac)
27.6A
46.0A
Max. Current (0 - 300Vac)
13.8A
23.0A
Phase
1Ø/2W
Frequency Range
40 - 500Hz Full Range Adjust
Total Harmonic Distortion (THD)
< 0.2%
Crest Factor
≥3

DC Output (Optional)

Max. Power
1.5kW
2.5kW
Max. Current (0 - 200Vac)
13.8A
23.0A
Max. Current (0 - 400Vac)
6.9A
11.5A

Input

Phase
1Ø
Voltage
110/220Vac±10% 220Vac±10%
Frequency
47 - 63Hz
Power Factor
>0.7

General

Efficiency
≧ 80% (at Full load)
Dimensions (WxHxD, mm)
430x223x500
Weight
57kg
65kg