Simply The Most Powerful Tri-Phase Source
The 6300 series high-power programmable tri-phase AC power source features up to 150kVA output. Pulse-width-modulation switching design consumes less power and is optimized for space efficiency. The 6300 series is the best power solution for industrial high-power motors, air conditioning systems, and electrical charging stations.
Safety and Productivity Features
Up to 150kVA Output Power
This high-power programmable tri-phase AC power source features up to 150kVA output.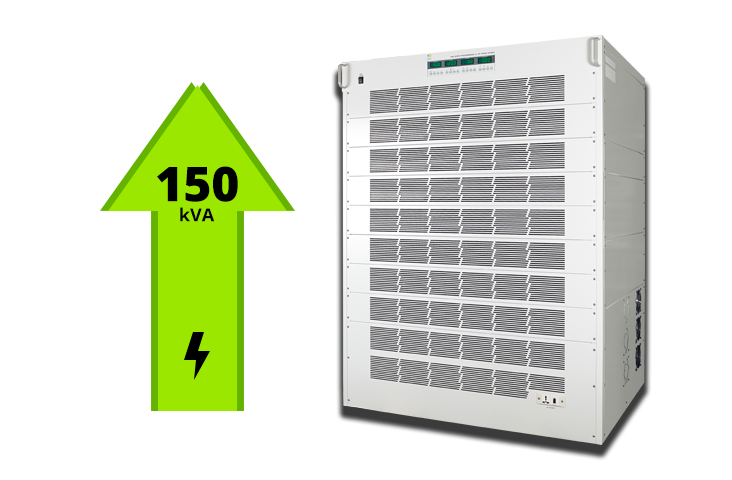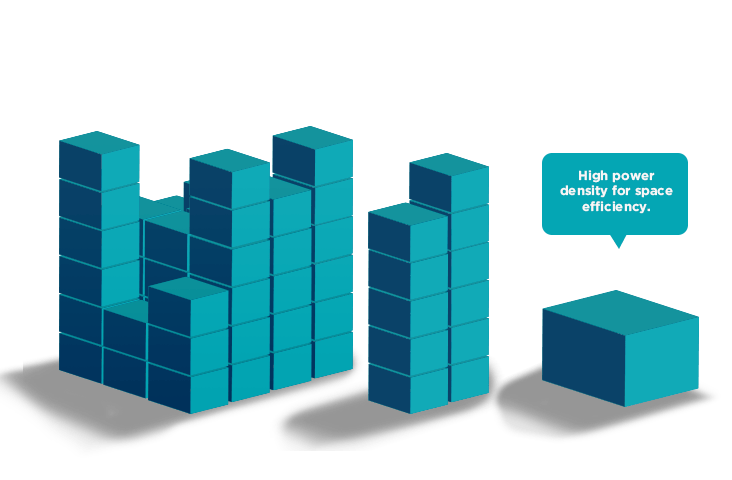 High Power Density
High power output with high-power density design optimizes space efficiency.
Meets the Demand of Aerospace
The wide range of output frequency selection from 360-440Hz and 760-840Hz, makes it suitable for aerospace industry.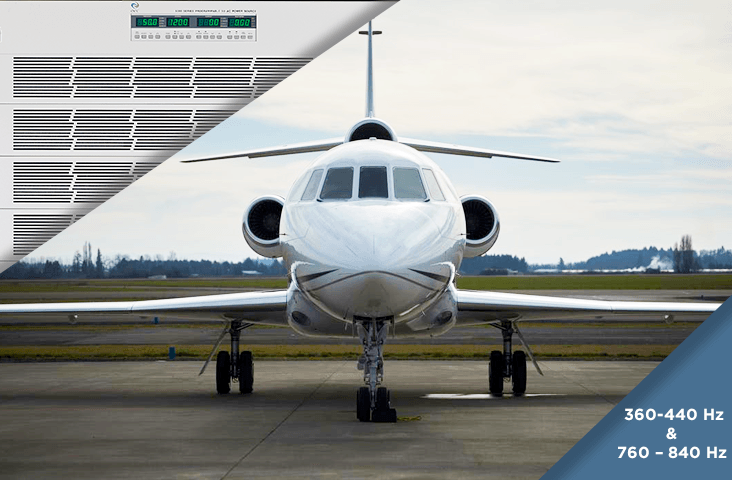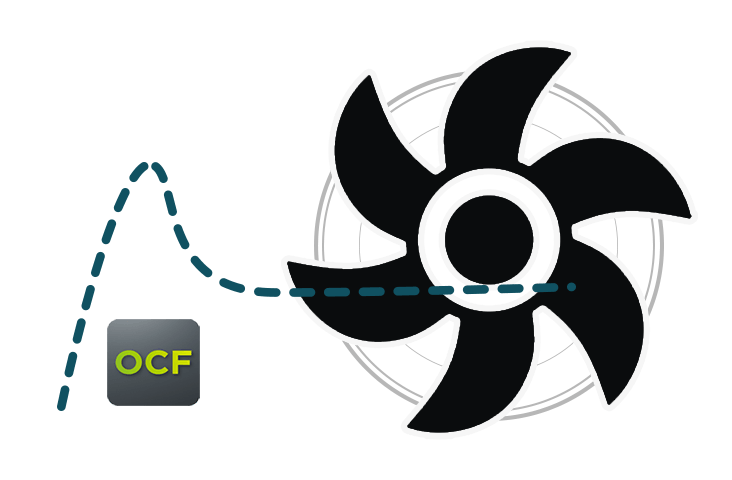 Power of OCF
EEC proprietary Over Current Fold (OCF) function automatically adjust voltages, maintaining current for activating the DUT.
Ramp-up and Ramp-down Control
Ramp-up and ramp-down settings deliver added flexibility and control over power distribution timing.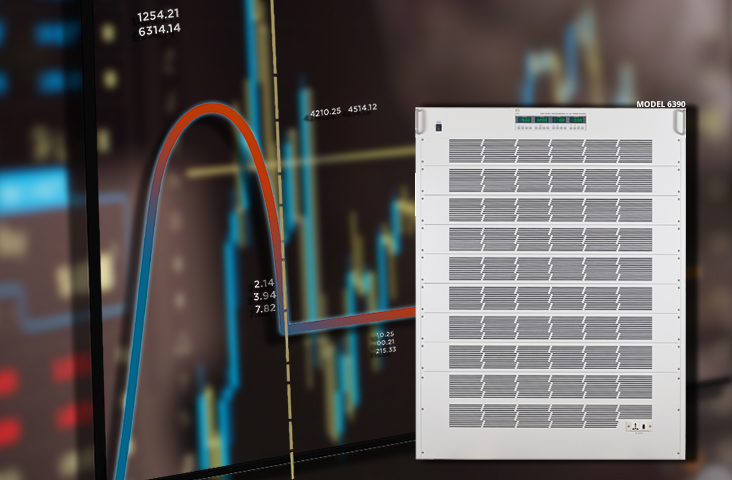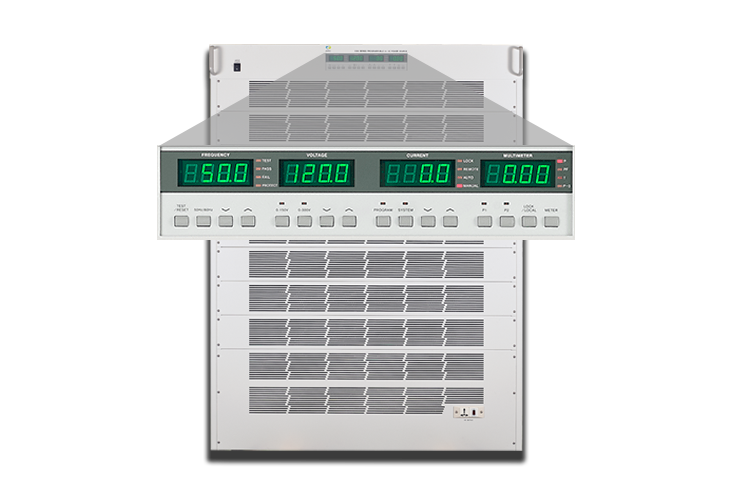 Details At A Glance
Four LED display clearly show frequency, voltage, current, and power status simultaneously.
Fully Customizable Testing Behaviors
Eight (8) built-in memory sets with five (5) testing steps individually simulate a full range of test conditions.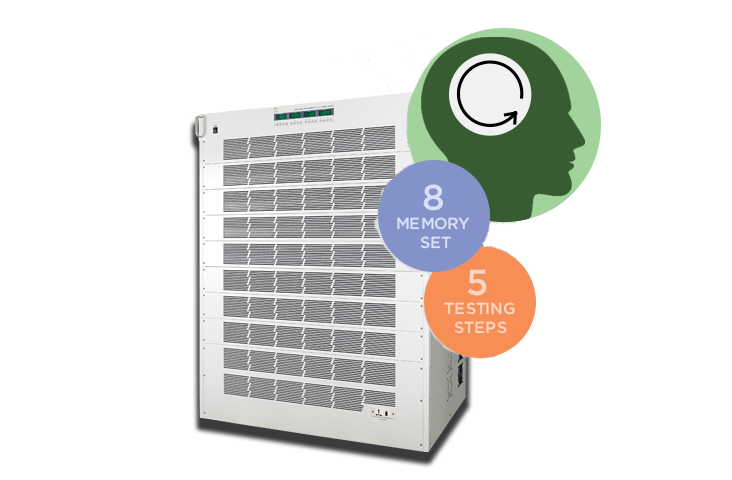 6310*

6315

6330

6345*

6360

6390

63120

63150

AC Output

Max. Power Single-Phase
3.3kVA
5kVA
10kVA
15kVA
20kVA
30kVA
40kVA
50kVA
Total Power
9.99kVA
15kVA
30kVA
45kVA
60kVA
90kVA
120kVA
150kVA
Max. Current (r.m.s) (0 - 150 V)
28A
42A
84A
126A
168A
252A
336A
420A
Max. Current (r.m.s) (0 - 300 V)
14A
21A
42A
63A
84A
126A
168A
210A
Phase
3Ø4W
Frequency Range
45.0 - 70.0Hz Full Range Adjust
Total Harmonic Distortion (THD)
< 1% at 110/220V & 50/60Hz (Resistive Load)
Crest Factor
≥3

Input

Phase
3Ø4W
Voltage
220Vac (L-N)/380Vac (L-L) ±10%
Frequency
47 - 63Hz
Power Factor
0.8 (with optional passive PFC > 0.95)

General

Efficiency
≧80%(at Full Load )
≧85%(at Full Load )
Dimensions (WxHxD, mm)
600x732x900
430x732x650
600x842x900
800x1557x900
1200x1557x900
1600x1557x1106
Net Weight
299kg
199kg
373kg
774kg
645kg
1139kg
1659kg
1800kg
*With PFC function.