【EXTECH Explores】
A 5 min Read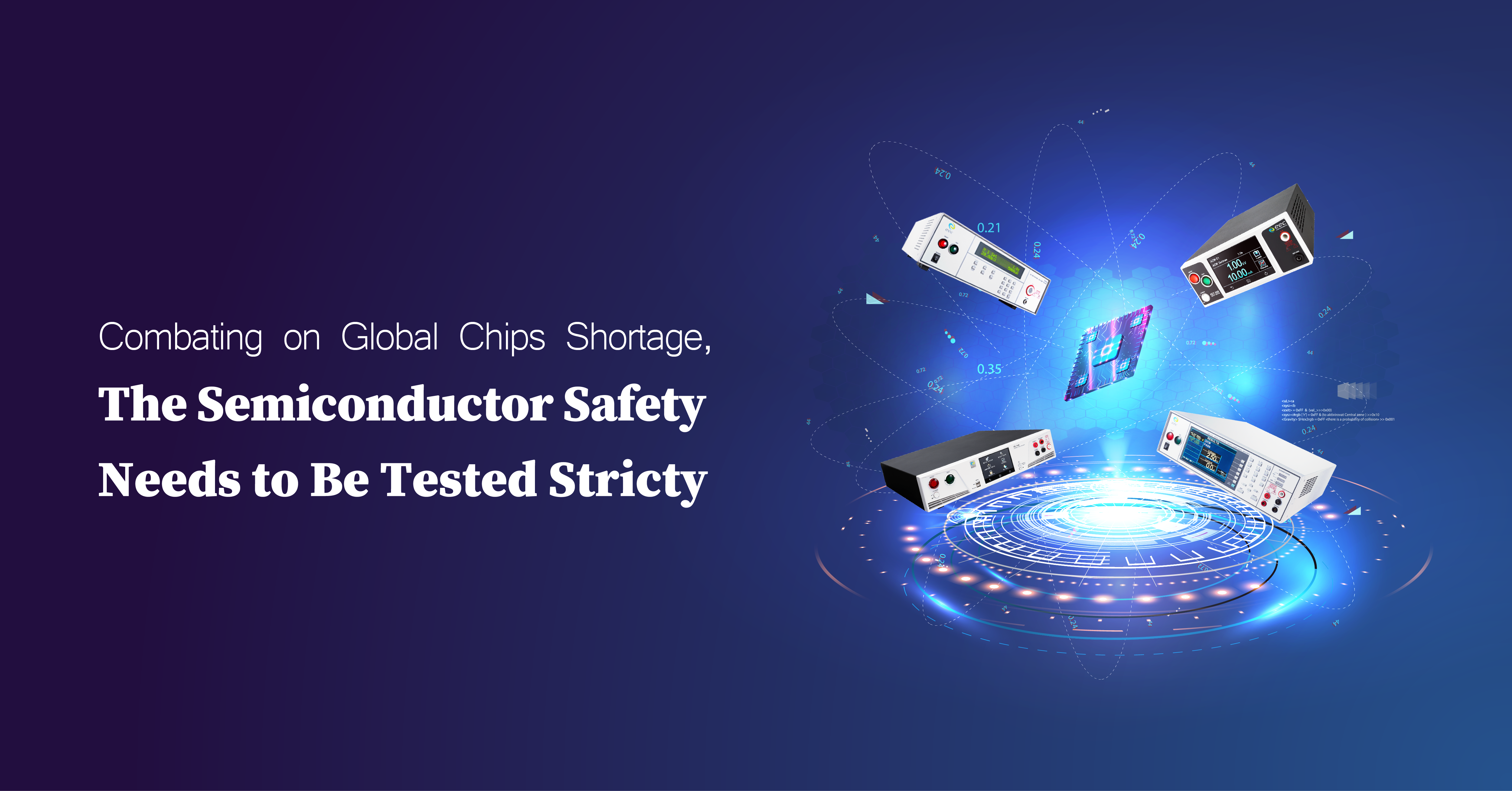 The recent global chip shortage has disrupted many industries' production plans, one of the high demand industries the automobile took a huge impact. As more advanced features are added to vehicles, new solutions embed with high-voltage power technologies are being utilized. Therefore, the amount of semiconductor devices used in each automobile is increasing. The on-going pandemic and the US-China Trade War are the few causes that led to the semiconductor shortage. Therefore, demanders are seeking semiconductor manufacturers capable of increase production to solve the shortage issue. To quickly make up the production, the Semiconductor safety is still important.
How to Inspect the Safety of Semiconductor Devices?
The semiconductor devices used in automobiles should endure high operating temperature, voltage, and current. Especially, the isolators and isolated gate drivers need to withstand the high voltage. They provide the electrical isolation between the input and output voltage to avoid product damage, ensure safe operation, and reduce power consumption (Figure 1). As with many high-voltage products, they exist the potential risk of shock. Isolators and isolated gate drivers need to pass electrical safety tests in order to mitigate and prevent electrical hazards. In the following, we will introduce two isolators' safety standards: UL 1577 and IEC 60747-5-5.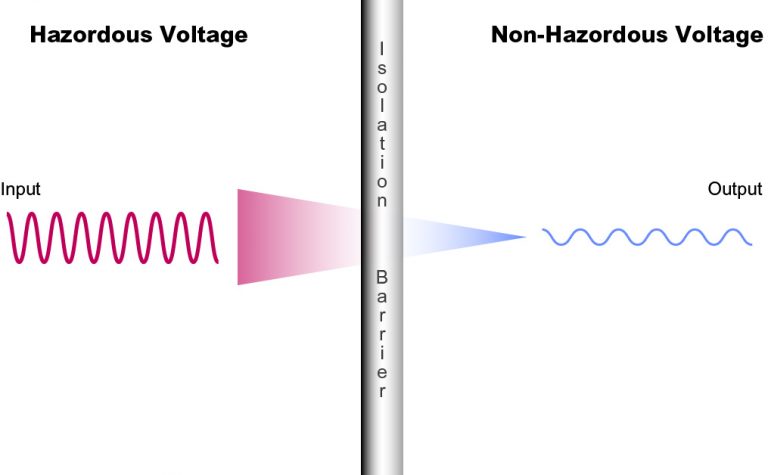 Figure1: The Electrical Isolation between Input and Output Voltage
UL 1577 is the standard for optical isolators, but digital isolators and isolated gate drivers also use it for safety approval. To meet this standard testing criteria, devices need to be checked by the Hipot test. There are two types of tests: type test and routine test. Depending on the test type, the testing requirements may slightly differ. The type test for the isolator is to verify they can withstand the isolation voltage (normally standard isolation voltage is 2.5kVrms or 5kVrms and high isolation is 6kVrms) for 60 seconds. The routine test is to detect manufacturing defects in isolators. It can follow the same procedure as the type test or use 120% of isolated voltage to test for 1 second.
UL1577 has stricter testing requirements for double-protection isolators. They need to pass the discharge tests to ensure operation safety and product quality. There are two tests in the discharge test. First, apply a 20kv DC voltage and discharge for 5 seconds and repeat 50 times to see if there is any visible evidence of damage. Then, conduct a Hipot test that requires the greater of isolation voltage or 3.5k Vrms for 60 seconds.
Overall, we quickly summarized the UL1577 test requirements that we mentioned in this section briefly in the table.
Standard
UL 1577
Criteria
Isolator Hipot Test
Double-protection Isolator Discharging Test
Test Type
Type test
Routine test
Discharge Test
Hipot Test
Method
Normally 2.5kVrms to 5kVrms, or 6kVrms and higher

Follow the type test
Based on EEC experience normally 3kVrms to 6kVrms, or 7.2kVrms to higher

Apply 20kV for 50 times
At least 3.5kVrms
Time

60 sec

60 sec
1 sec

60 sec
60 sec
Source: UL 1577 Standard for Safety Optical Isolators
Table 1: UL 1577 Test Requirements
IEC 60747-5-5 is another safety standard for optical isolators. It required the Hipot test to verify the optical isolator withstands the isolation voltage under specific conditions. The testing requirements for type tests and routine tests are also different. During the type test, apply the isolation voltage for 60 seconds. For the routine test, use 120% of isolation voltage for 1 to 2 seconds. The following table is the summary of IEC 60747-5-5 Hipot test requirements.
Standard
IEC 60747-5-5
Criteria
Hipot Test
Test Type
Type test
Routine Test
Method
Normally 2.5kVrms to 5kVrms, or 6kVrms and higher

Normally 3kVrms to 6kVrms, or 7.2kVrms and higher
Time

60 sec
1 sec
Source: IEC 60747-5-5 Semiconductor devices. Optoelectronic devices. Photocouplers
Table 2: IEC 60747-5-5 Hipot Test Requirements
EEC Gatekeeps Semiconductor Chip on Electrical Safety
The recent global chip shortage seriously affects the automobile industry. The priority is to supply enough semiconductor and carmakers productivity return to normal. Yet, equally important, to provide customers high-quality cars with compliant semiconductor devices. EEC has many years of experience in the semiconductor industry. And has helped many semiconductor manufacturers to conduct compliance tests to ensure the electrical safety of their products.
EEC's ESA, SE, and EST-300 series provide up to 5kVrms that meet the UL 1577 and IEC 60747-5-5 Hipot test requirements for the standard isolator (normally 2.5kVrms or 5kVrms). The 7470 Series High Withstand Voltage Tester is especially suitable for high voltage isolators (6kVrms or higher) and double-protection isolators. It provides ultra-high 20 kV AC/DC output voltage that satisfies the stricter testing requirements. Our semiconductor manufacturers selected EEC 7470 series to ensure their isolators comply with UL 1577 (Table 1). Apply the 6kVrms in the type test and 7.5kVrms (slightly higher than 120% of isolation voltage) for the routine test. They also selected 7474 for double-protection isolator 20kV discharge test set by UL 1577. Figure 2 demonstrates the connection of the 7470 Series and isolator.

Figure 2: 7474 Connect to Isolator (DUT)
EEC has more than 40 years of industry experience and collaborates with international labs to provide up-to-date electrical safety testing solutions to our customers. In Issue 11, we discussed the electrical safety testing of semiconductor manufacturing equipment. Click here to learn more about it. If you have more questions about semiconductor related electrical safety testing, please contact our sales for complete information.
---
Issue 14 – February 2021
Extech Explore is Extech Electronics Co. (EEC) monthly e-Newsletter that provides rich and intelligent content covering latest company news, electrical testing insights, solutions and applications. Please click here to subscribe. Happy Reading!
---
About EEC
For 40 years, Extech Electronics Co. (EEC) has been producing cutting-edge electrical safety testers and AC power sources for a variety of industries. We strive to earn our customers' trust by consistently offering dependable products, services, and reliable support for all testing applications.