【EXTECH Explores】
A 10 min Read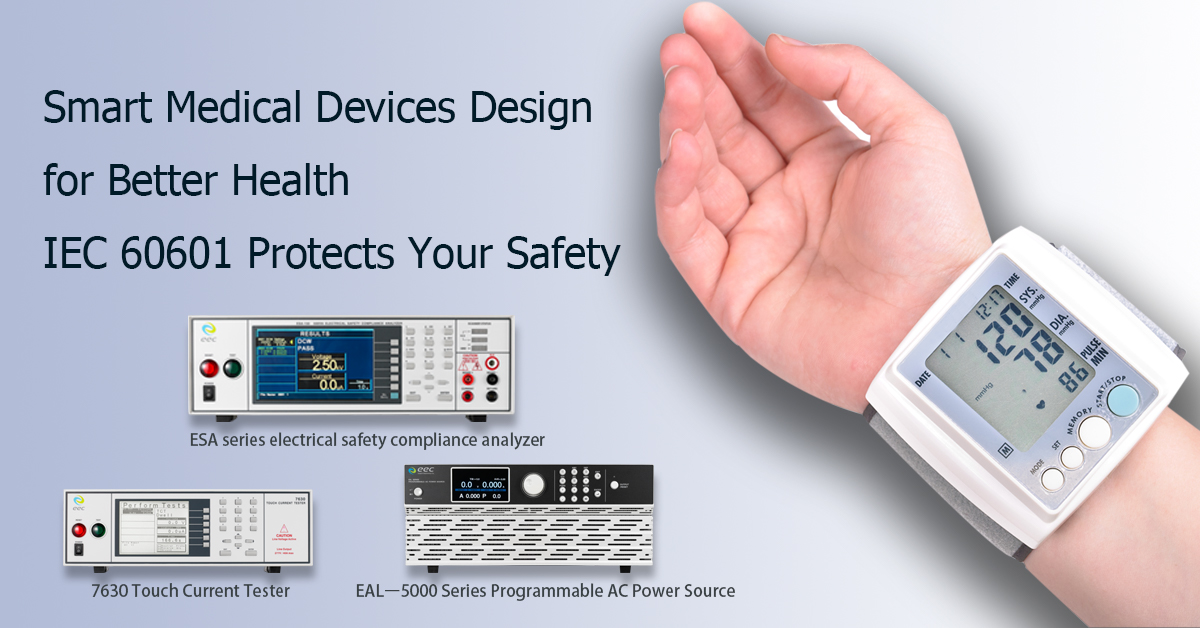 The global population aging and medical staff shortage have been the primary conflict among the healthcare industry. And it got worsen due to the COVID-19 pandemic. Remote medical care and constant diagnostic technologies have become a trend in the healthcare system. Patients can use personnel or household medical devices to collect real-time physiological data and transmit it to hospitals. Medical staff can intervene in the early stage of illness and provide accurate medical assistance based on the diagnostic. Besides, patients can reduce the infection risk with lessor travel. This emerging application and demand for personal and household devices have drastically increased. However, most of these operators or users do not have a healthcare background and untrained. Which means the risk of electrical hazards has increased. Therefore, medical manufactures need to ensure their product quality and customer safety through strict electrical safety testing.
How to Ensure the Electrical Safety of Household and Personal Medical Devices?
Healthcare facilities strictly control the environmental conditions that stabilized the medical devices' operation, such as temperature, humidity, EMC, etc., and operators have received completed training. However, medical devices use at home are not controlled and the user does not have proper training. To ensure these devices maintain high accuracy, reliability, and safety in avoiding electrical hazards. Manufacturers need to examine in detail such as power source and protective earth (PE). Many governments take IEC 60601 series medical standards as the requirement for medical devices' safety and performance. It requires devices to pass three electrical safety tests: ground bond, Hipot, and leakage current test to ensure maximum safety for the operators and patients.
When the medical devices are under fault condition, the current should flow to the ground to avoid electrical shock. Ground bond tester injects at least 25A to the ground terminal of the device under test (DUT) and the return path connects to the chassis or PE of household medical devices. Maintain for 5 to 10 seconds, then measuring the voltage drop of the testing circuit and calculating the impedance (Impedance = Voltage drop/Testing current). Impedance should less than 200 mΩ.
The Hipot test is used to verify the quality and electrical safety characteristics of the product. To ensure the safety of household medical devices. Having sufficient insulation protection is key in preventing electric shock to the operators. Means of protection (MOP) is the common terminology used here. There are Means of Operator Protection (MOOP) and the Means of Patient Protection (MOPP). In brief, the MOP focus on the safety protection of both the operator and/or the patient during handling the devices. The common household medical devices rated voltage is between 100 and 240V. The test voltage is 500 to 4000V (depends on the MOP and the rated voltage of the device). When conducting the Hipot test, it requires a start from half of the test voltage and reached to full test voltage within 10 seconds. The test will last about a min and the DUT consider fail if it is breakdown.
In order to prevent consumers from accidentally getting an electric shock when touching the product chassis, household medical devices need to conduct a leakage current test. Connecting the DUT with the real world human-body-simulation circuit and with input the 110% of rated voltage under normal/fault conditions. In issues 4 and 5, we have further discussion on the importance of the IEC 60601 leakage current test and a detailed introduction of different types of leakage current tests and their applications.
Overall, we quickly summarized the IEC 60601-1 electrical safety tests that we mentioned in this section briefly in the table.
Test
Requirement
Time
Result
Ground Bond
25A

5 – 10 sec

Less than 200 mΩ
Hipot
500 to 4000V
60 sec
No breakdown
Ground Bond
110% of rated Voltage
NA
Less than 5mA
Source:IEC 60601-1 Medical electrical equipment - Part 1: General requirements for basic safety and essential performance
EEC Solution is Ready to Test This New Trend
With the increasing demand for a healthy lifestyle. Digital healthcare devices play a very important role in monitoring health status. Device accuracy, quality, and safety are some of the main considerations for any customer. The ESA series electrical safety compliance analyzer is the primary choice of electrical safety tester for medical device manufacturers. It meets the IEC60601-1 electrical safety test requirement, also provides accurate measurement in helping manufacturers to provide high-quality and safer products for consumers. Figure 1 demonstrates the connection of the medical device and testing solution (ESA and 7006 Matrix Scanner).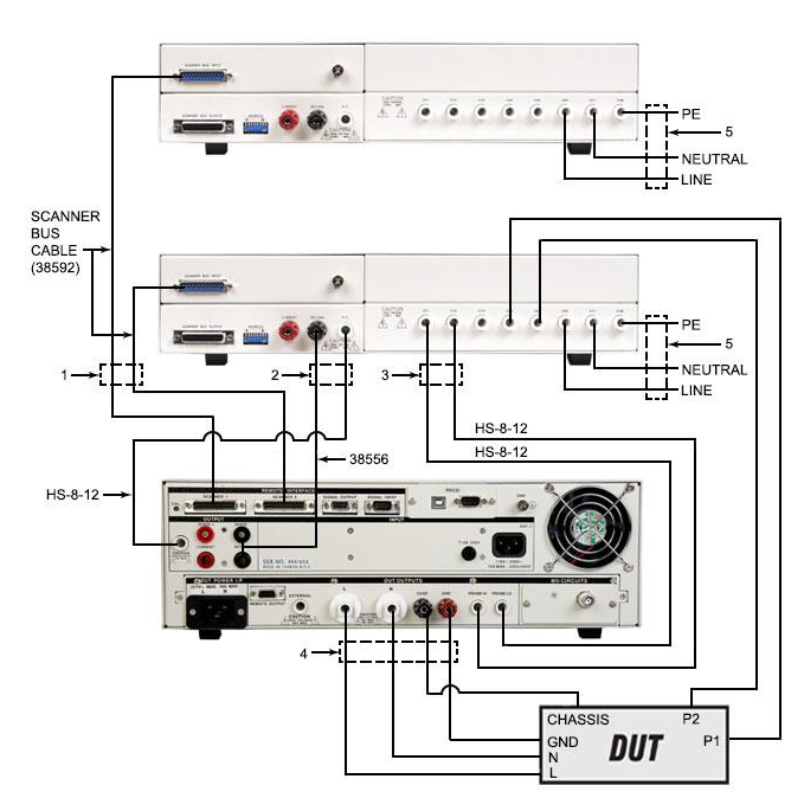 Figure 1: ESA and 7006 Connected to Medical Device (DUT)
The 7630 Touch Current Tester and EAL-5000 series are also a common bundle solution from our medical customers. 7630 provides in-depth leakage current testing features seven different human-body-simulation measuring devices (MD) and eight different testing conditions to create a diversity of possibilities in replicating real-world conditions. Further, it can handle up to 40A DUT power. As mentioned earlier, one of touch current testing requires power input the 110% of rated voltage under normal/fault conditions. The EAL-5000 series programmable AC power source available in various capacity models, from 500VA to 6,000VA, and 3 levels of upgradeable performance packages tailored for different device and job function needs.
Extech Electronics Co. (EEC) has over 40 years of experience in electrical safety testing and power source products. Our solutions are widely used across various industries and deliver quality recognized by our customers. Our medical solutions are designed in helping your healthcare devices deliver high quality and safety for your customer who cares about a healthy lifestyle.
The allowable value varies to product type and conditions, please refer to IEC 60601-1, or contact our sales representative for more information.
---
Issue 13 – January 2021
Extech Explore is Extech Electronics Co. (EEC) monthly e-Newsletter that provides rich and intelligent content covering latest company news, electrical testing insights, solutions and applications. Please click here to subscribe. Happy Reading!
---
About EEC
For 40 years, Extech Electronics Co. (EEC) has been producing cutting-edge electrical safety testers and AC power sources for a variety of industries. We strive to earn our customers' trust by consistently offering dependable products, services, and reliable support for all testing applications.